Featured books (including ebooks)
You Can't Be Neutral on a Moving Train
Call Number: E175.5.Z25 A3 1994
ISBN: 0807070580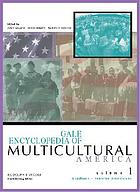 Gale Encyclopedia of Multicultural America
Call Number: ebook
Selected journals related to contemplative learning and teaching at UMass
CHECK E-JOURNALS for AVAILABILITY
Advances in Mind-Body Medicine
Creativity & Cognition Conference
International Journal of Childrens Spirituality
International Journal of Listening
International Journal of Religion & Spirituality in Society
Journal for Spiritual & Consciousness Studies
Journal of Contemplative Inquiry
Journal of Spiritual Formation and Soul Care
Journal of Spirituality and Paranormal Studies
Journal of Spirituality in Mental Health
Thinking Skills and Creativity

Current Events & Newspapers
CQ Researcher

Well-documented full text overviews of current issues, including bibliographies and chronologies. Produced by Congressional Quarterly, 1991-present.

Ethnic NewsWatch

Full-text articles from newspapers, magazines and journals of ethnic communities in the United States. In several languages, 1965-present.


Newspaper databases

List of library databases that provide access to current and historical newspapers. Check LexisNexis Academic for current national & world news; Massachusetts Newsstand for local news.
Isabel Espinal
Contact Info
W.E.B. Du Bois Library
University of Massachusetts
154 Hicks Way
Amherst, MA 01003
413-545-6971
iespinal@library.umass.edu
Send Email
About Me:
Reference & Research Assistance Desk hours, Spring 2017: Mondays 11:30-1, Tuesdays 5-7, and Wednesdays 9-10. In New Africa House: Wednesdays 1-2:30, room 323. Also available by appointment.
Use a citation manager, such as RefWorks to keep track of your research.
Put all your references in RefWorks, create quick and easy bibliographies, build your knowledgebase.
If you need more help or info on RefWorks, check out the online guides and webinars or Ask a Librarian.
If you're looking for another citation management option to RefWorks, try Zotero.