Science & Engineering Librarian / PTRC Librarian / Mass Aggie Seed Librarian
Paulina Borrego
Contact:
Science & Engineering Library
pborrego@umass.edu
Website
Subjects:
Agriculture
,
Animal Sciences
,
Coastal & Marine Science
,
Conservation
,
Entrepeneurship
,
Environmental Sciences
,
Food Science
,
Forestry/Arboriculture
,
Government Publications
,
Patents & Trademarks
,
Plant, Soil & Insect Sciences
,
Statistics
,
Veterinary & Animal Sciences
,
Veterinary Technician & Veterinary Technology
Inventor and Entrepreneur Resources
---
​​​​​​
Inventors Assistance Center (IAC)
Provides patent information and services to the public.
Contact the IAC
Hours: Monday – Friday, 8:30 a.m. to 8 p.m. ET, except federal holidays

Toll-free: 800-PTO-9199 (800-786-9199)
Local: 571-272-1000
TDD/TTY customers can dial 800-877-8339 for customer assistance
---
Inventor Clubs
Inventor clubs and organizations can be a great way to connect with local inventors and entrepreneurs and open more doors to resources and opportunities. Below are a list of organizations in Massachusetts. If you represent an inventor group or nonprofit and would like to have your organization listed here, please email InnovationDevelopment@uspto.gov.
Inventors Groups of America (IGA)
ACTION Innovation Network
VentureWell
Attorney General
---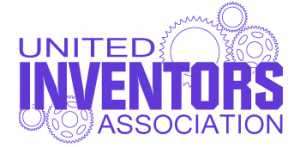 The United Inventors Association (UIA)
UIA is a 501c3 non-profit educational organization dedicated to providing resources, education, and advocacy to the inventing community, while encouraging honest and ethical business practices among industry service providers. Membership is free. The UIA mission is to empower inventors through education, access, and advocacy.
---
Patents Ombudsman Program
The Patents Ombuds Office provides assistance to applicants and attorneys throughout the application process including initial filing, patent examination, and post examination. We assist applicants when the normal processing has stalled and help get applications back on track. The Patents Ombuds Office is not intended to circumvent normal communication between applicants or their representatives and examiners, or supervisory patent examiners, or technology center directors.
Inventor
s Eye Archives - Inventors Eye is the USPTO's newsletter for the independent inventor community published since 2010. Browse through our archive to find stories about innovation, profiles of inventors, tips and advice on USPTO services.
Last Updated:

Oct 5, 2023 9:26 AM

URL:

https://guides.library.umass.edu/ptrc